Fostering a positive work environment benefits the discipline, concentration, focus and productivity of employees. The ECO-FRIENDLY COMPANY project is a simple way how companies can contribute to the higher quality of the environment for all of us. Employees spend almost 25% of their life at work, which makes the work environment a very important part of most people's lives. Join the ECO-FRIENDLY COMPANY project and boost your workplace. Working in a safe and healthy environment is important for bodily integrity, mental health and work productivity.
Our priority is to support all companies which have joined ECO-FRIENDLY COMPANY and their efforts to reduce the negative impacts on the environment and to constantly improve their environmental behaviour in their operation. The project is based on the idea and support of a constant improvement in reducing negative environmental impacts of office-based jobs and the daily workplace routine.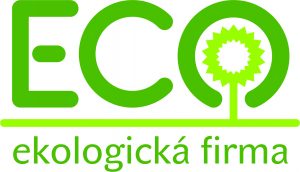 The project aims to reduce the ecological footprint of offices and companies; to raise the awareness of employees about the need for packaging waste and non-packaging material collection and recycling, and the collection and recycling of electrical appliances, batteries and accumulators. The ECO-FRIENDLY COMPANY project was designed for both big and small companies, offices in private companies, the public sector and other organizations.
Eligibility criteria:
registration via email
collection of small electrical appliances by employees at least once a year, i.e. at least two such events in two years
implement/start waste separation (packaging waste and non-packaging materials) by employees
organize a waste disposal event of the environment/nature once a year for the employees
By joining this project, your company contributes towards environmental protection and the conservation of natural resources. It gives you the opportunity to express your environmental and corporate responsibility. Participants of the project receive a corporate responsibility certificate from "ECO-FRIENDLY COMPANY", and qualify for the use of the ECO logo and branding stickers which prove their responsible approach to the environment. The logo can be uploaded to your website, used in your leaflets, advertising and marketing materials, etc.
Join the ECO-FRIENDLY COMPANY and gain access to:
a free-of-charge waste collection container for electrical appliances – available for a definite period of time
quick and free-of-charge disposal of electrical appliances
an annual Evaluation of Environmental Savings, a Life Cycle Assessment, per each year when electrical appliances were recycled
a certificate of corporate responsibility from "ECO-FRIENDLY COMPANY" – valid for two years
the right to used the "ECO-FRIENDLY COMPANY" logo on your websites or marketing materials for two years
leaflets and briefing materials
free-of-charge guidance on how packaging and non-packaging materials, electric appliances, used batteries and accumulators should be recycled
Register or obtain more information HERE