URBAN MINING – BY RECYCLING WASTE BATTERIES WE PROTECT NATURAL RESOURCES
12. 10. 2023
According to the estimates of the producer responsibility organization ASEKOL SK, which deals with the collection and recycling of e-waste and batteries, more than 2 billion kg of electrical appliances have entered the Slovak market since 1993, generating approximately 1.5 billion kg of waste in that time. E-waste is the fastest growing type of waste in Slovakia with an annual increase of around 3%. There is legislation in Slovakia which, for example, sets specific collection or recycling targets for producers of electrical equipment and batteries.
Since more and more electrical appliances contain batteries, the amount of waste batteries is logically increasing significantly. Did you know that more than 60 materials are needed to make modern electronics and batteries? These must first be mined, processed, then components are made from these materials and then assembled. Today's electronics consist of multiple components such as enclosures, batteries, circuit boards, chips, antennas, speakers or microphones. Various raw materials are needed to produce these components, which are mined all over the world. And more and more raw materials are being used to produce batteries and accumulators.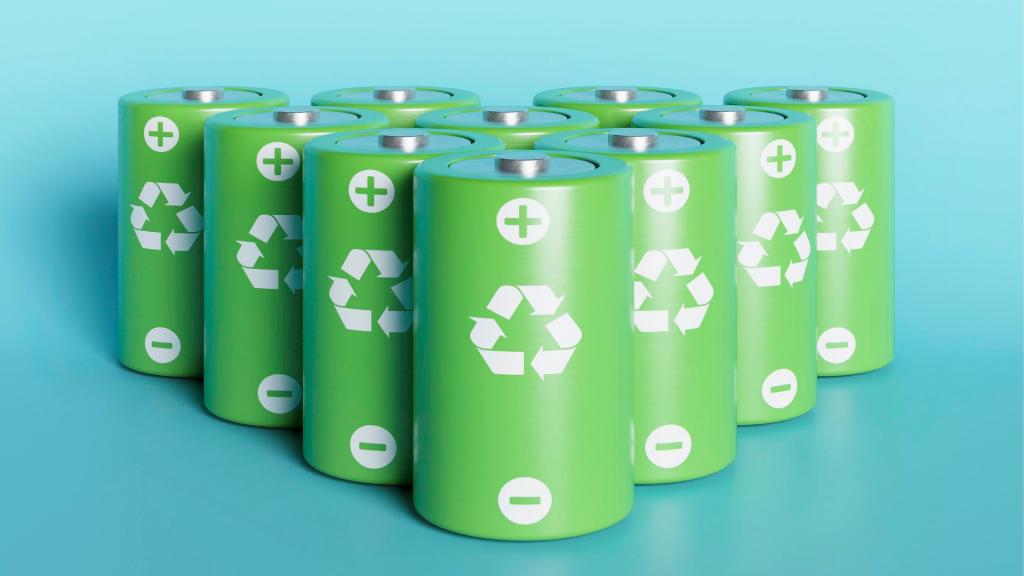 The most waste batteries are alkaline and lithium. Alkaline batteries are most commonly used in electrical equipment such as clocks, toys or IT accessories. Lithium batteries are used in mobile phones, tablets and other portable electronics. Zinc, which is found in large quantities in alkaline batteries, and lithium, which is used in lithium batteries, are so-called critical metals. The term critical metals refers to metals of high economic and strategic importance whose availability from primary (natural) sources is very limited. The main primary producers of lithium and zinc in the form of mined ores are Chile, Australia, USA, China, Russia, Argentina, Bolivia, Iran, Peru, Mexico and India.
In order to reduce our dependence on primary extraction as a human society, we need to use as many so-called anthropogenic resources as possible. From a certain point of view, there are only two types of resources on our Earth – natural resources and anthropogenic ('human') resources. Natural resources include, for example, primary raw materials, i.e. those that we obtain directly from nature. Anthropogenic resources, on the other hand, have been created or transformed by humans, e.g. into technology. These resources are found in the so-called anthroposphere, i.e. in households, agriculture, healthcare or infrastructure. Massive extraction of rocks and minerals transforms natural resources into anthropogenic ones. E-waste or waste batteries are now becoming an important source of more than just critical metals. The term 'urban mining' is often used nowadays. Urban mining is simply defined as the process of extracting raw materials from used products or waste in general. ASEKOL SK does not only provide recycling or "urban mining", but also the removal of hazardous substances found in batteries or electrical appliances.
For the recovery of metals such as lithium or zinc from waste batteries, it is essential to provide a collection network that is accessible to citizens. Today, waste batteries can be dropped off at collection yards, in red and white street containers or in shops (as part of the take-back scheme). For a full list of collection points, please visit www.en.asekol.sk.
Improper management of this waste – i.e. throwing used batteries into the mixed waste stream – leads to incineration or landfilling, which can cause environmental and health risks. Incineration of these wastes releases gases (sulphur, nitrogen and carbon oxides, among others) which increase greenhouse gases and cause severe air pollution. Landfilling leaches the metals contained in the waste over the years, causing soil and water pollution and disrupting ecological systems. A major problem is that the toxic elements contained in the waste enter the food chain through water and arable land pollution and affect the human body. Scientists state that the maximum limit of lithium in the human body should be less than 7.0 mg. When this limit is exceeded, it can cause kidney problems, cognitive impairment, infertility, visual disturbances, and when the amount is too high, above 10.0 mg, it causes coma and cardiac arrest. Similarly for zinc. Although zinc is an essential micronutrient, high consumption alters body composition, increases fat-free weight, and causes weight gain and decreased immune function. Proper management of lithium- and zinc-containing wastes is therefore essential.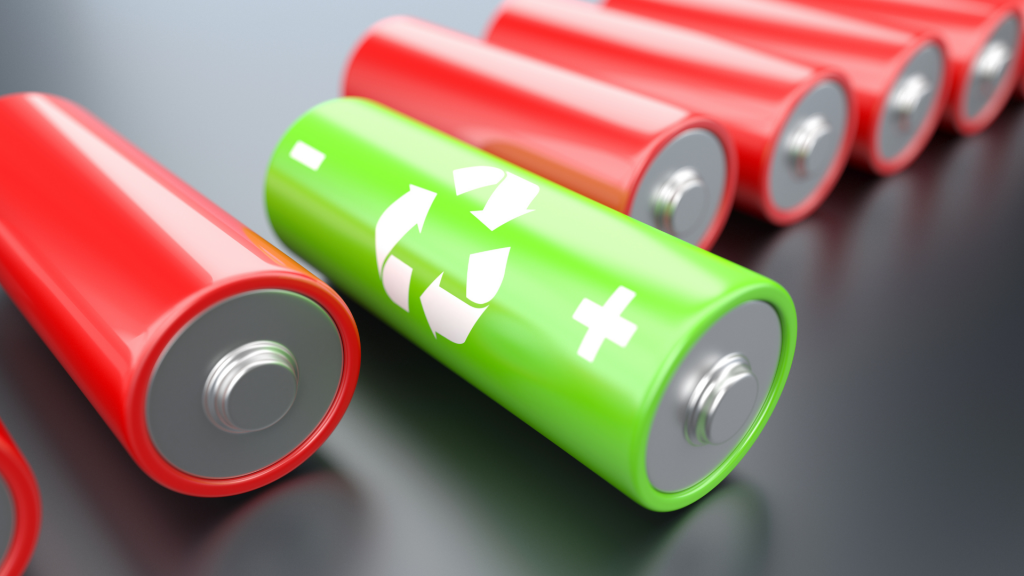 So what can each of us do?
Reduce translates as cut down, limit. This means that we should think about whether there are products that we can do without. Reuse means to use a consumer product for as long as possible or to pass it on where it will have another use. Repair means to fix. It is about maintaining and repairing electrical appliances so that they are usable for the long term. For example, if the battery in your mobile phone no longer works, you can have it replaced. Recycle means to make use of materials. Recycle what can no longer be repaired. ASEKOL SK has set up 3,729 collection points for e-waste in Slovakia. Every time you use the collection points, you can feel good that by recycling used batteries or e-waste you are protecting nature and its resources.